By Chandler Clegg
In order to truly understand the state of racial inequality in Louisiana, it is imperative to to be familiar with" with the Black Codes. Following the Louisiana Purchase of 1803, the first legislature of the Territory of Orleans drafted a Black Code entitled "An Act prescribing the rules and conduct to be observed with respect to Negroes and other Slaves of this Territory." The Black Code was created so that white property owners could police and control free and enslaved black people in order to maintain their dominant class status.
In other words, the Black Code enabled the structure of slavery to "flourish." Although Black Codes no longer officially exist, unwritten Black Codes are still used to keep Black people in America as powerless as possible. They are–and have always been—suppressed within the court system, denied rights that they had been granted, and criminalized for behavior that white people habitually get away with.
Baron Charles and the Question of Freedom
In spite of the fact that Black people in America have been granted certain rights on paper for centuries, these rights have never been, and are still not respected. While free people of color were granted some "rights," they were utterly null. For freed people of color, these "rights" were incredibly tenuous, with their freedom invariably at stake. Baron Charles was a free man. He was born a free man, and he had always been a free man. Why was Baron liable to his rights? He did not have freedom papers.
Notwithstanding, no one came forward to claim Baron as their slave. Thus, he was ordered to leave the state, or else he would lose his freedom While Baron was indeed a free man, the Louisiana legislature had always been confounded regarding free people of color; thus, the legislature fought hard to to eject them from the state and constrict the rights of those who remained.
However, the legislature also made it extremely difficult for free persons to leave the state out of fear that enslaved people would escape their bondage by posing as free people. As it turned out, Baron wanted nothing more than to leave the state. He had been working diligently in order to raise sufficient funds for him to relocate. However, he could not claim his payment, which would have allowed him to leave, and he could do neither without freedom papers. He could have lost his freedom, been forced into a life of enslavement, and become property of the state.
It was a trap—another way for the state to control Black people. Countless ex-convicts cannot vote and cannot find employment upon their release. And while they are technically "free," released back into society that is, they are barred from doing what one needs to do to indeed be free in society. This, like the legislative Black Codes from the past, places ex-convicts into a trap, increasing their chances of recidivism, and creating an endless cycle with no light at the end of the tunnel.
In the words of Southern University Law Center professor Angela Allen Bell, "Higher rates of police stops, arrests, prosecutions and detentions for Louisianans of color are the result of a flawed criminal justice system that works to oppress minorities much in the same way that slavery did in years past."
Daniel Pierce and the Miscarriages of Justice
Ever since the United States acquired the Louisiana territory, Black people have been heavily suppressed through the judicial system. The system of courts has been the most deleterious apparatus for oppressing Black people in Louisiana, and this originates with the Black Codes as well. An example of this is the case of Daniel L. Pierce, which exemplifies the legal systems suppression of Black people past and present.
We do not know who Pierce was, whether he was free or enslaved, or what his relations to his supposed victim, R. W. Hart, were. However, we know that Daniel L. Pierce was a Black man and Hart was a white man. It was said that Daniel made an assault upon Hart with a disk in his right hand, using it to beat him in the hand, head, and face "to great damage."
Whether or not he was guilty is arbitrary. Why? The jury was all white, 8 as only free white males could serve on juries.9 And after a short deliberation, the jury declared that Daniel L. Pierce was guilty. The jury indicted Daniel on charges of assault and stabbing with intent to murder. Pierce's fate is unknown. And regardless of whether or not he committed the crime, the jury's decision would have remained the same. Even if he were acting in self-defense, he still would have been condemned as a guilty man.
Section 40 of the 1806 Black Code declared that "Free people of colour" ought never to insult or strike white people, nor presume to conceive themselves equal to the white; but on the contrary that they ought to yield to them in every occasion, and never speak or answer to them but with respect, under the penalty of imprisonment according to the nature of the offense."
While the "Black Code" that exists today is not written into law, it still functions in the same manner. The majority of white juries—often even all-white juries—are still commonplace in Louisiana. The Eastern District of Louisiana may have one of the worst racial jury disparities in the entire nation.
Between 2013 and 2020, the court generated 131 jury pools, and all 131 of them underrepresented Black jurors and overrepresented white jurors. The consequences of this are more than predictable. One of the worst instances of this took in Jena, Louisiana. Jena High school was home to an intense racial divide.
One morning, several Black students sat down under a tree while on break, a tree referred to as the "white tree" by white students. The next day they hung nooses from the tree. The white students went unpunished. Racial tensions continued, and later on that fall, a Black student showed up at a white party and was brutally attacked by a mob of white students. Just one day later, a white student pulled a shotgun on a group of young Black students, who then wrestled it away from him. The Black students were all arrested, with no charges being filed against the white student. Two days after that, a white student began shouting "ni—ers" at a group of Black students, praising the white students who hung the noose and beat up the Black student at a party just days before. The group of students knocked down, punched, and kicked the white student.
The six students were subsequently arrested. Sixteen-year-old Mychal Bell, the youngest of the group, was tried as an adult, with his bail being set at $100,000. Bell was charged with conspiracy and second-degree aggravated battery, an attack with a dangerous weapon under Louisiana law, with the prosecutor arguing that Bell's shoe could be considered a dangerous weapon. As the court prepared for the trial, they summoned a pool of 50 potential jurors, all of them white. The prosecutor called on 17 witnesses, all of whom were white. The public defender did not challenge the all-white jury, presented no evidence, and called on no witnesses. Deliberating for less than three hours, the jury found Bell guilty on the maximum possible charges of second-degree aggravated battery and conspiracy, facing up to twenty-two years in prison. Not much has changed since Daniel L. Pierce regarding Louisiana jury practices.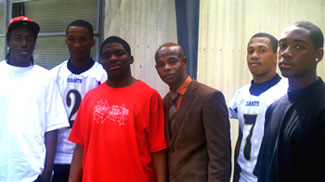 Jean and the Absolutes of a Double Standard
In the whole history of this nation, Black people have been customarily tormented and oppressed for things that white people are not. Since the inception of the 1806 Black Code, there is one thing that Black people have been demonized for, which white people have always done with impunity: drug use.
On February 11th, 1842, Jean Maillian was working at his shop when a man came in to buy one quart of whiskey. Maillian sold the quart of whiskey to the man and continued keeping busy at his shop. Just two months later, Maillian would find himself in court. Whether or not he was aware of this is unknown, but the man he sold that quart of whiskey to was an enslaved man named Henry who belonged to one Louis M. Senior.
Maillian would ultimately have had to pay a fine not exceeding one hundred dollars, nor less than twenty dollars according to section twenty-four of the 1806 Black Code, which prohibited all persons from selling intoxicating liquors to an enslaved person without written permission from their master. Only having to pay a modest fine, Maillian only faced a trifling inconvenience. Although, we cannot say the same for Henry. We cannot know what happened to him following this incident, as these kinds of punishments were left to the owner's discretion.
Although, enslaved people were not the only ones who were heavily policed regarding the handling of intoxicating liquor. Free people of color were barred from obtaining licenses to operate "a coffee-house, billiard table, or retail store where spirituous liquors are sold." As time passed, constrictions on the freedoms of Black Louisianians intensified. As soon as slavery was abolished in 1865, a new Black Code was established without delay, which included a section that required any Black person who was found drunk to pay a fine, or work on the public road for five days, or suffer corporeal punishment.
For white people, not only was the handling and consumption of alcohol normalized, but it was routine. In 1790 there were around 2,800 American distilleries, and by 1810 there were nearly 14,000. By 1830, alcohol consumption reached seven gallons of ethanol a year per capita, equivalent to 1.7 bottles of a standard 80-proof liquor per person per week.
Not only does this double standard thrive to this day, but it is now the main excuse that people use to justify widespread racism, police brutality, and the prison industrial complex. A study done by the Southern Poverty Law Center found that Black people in Louisiana are nearly three times as likely as white people to be arrested on a marijuana possession charge, even though the National Survey on Drug Use and Health reported that black and white people consume marijuana at similar rates. Even graver, the same study found that the Baton Rouge Police Department had the highest disparity. Black people are six times more likely to be arrested for marijuana possession in Baton Rouge than white people. Moreover, it was found that nearly 40% of Louisiana's prisoners were sentenced for non-violent drug or property crimes. To put things into perspective, while Black people only make up 32% of the state population, they make up 66% of the state's prison population. Meanwhile, white people make up 60% of the state population while making up 30% of the state's prison population.
This double standard is also used to justify state-sanctioned violence, such as in the case of Alton Sterling. Alton Sterling, a black man, was selling homemade CDs outside of Triple S Food Mart in Baton Rouge when Howie Lake II, a white police officer, initially confronted him. Blane Salamoni arrived shortly thereafter, another white police officer who often displayed violent behavior and a history of domestic abuse and had drawn his gun seconds after arriving.
Sterling asked the officers why they were trying to detain him when Salamoni screamed, "Don't f—– move or I'll shoot your f—- a–. Put your f—— hands on the car." Salamoni then grabbed Sterling in an attempt to press him against the hood of the car and shouted, "He's got a gun!" He then fired his gun multiple times, murdering Alton Sterling.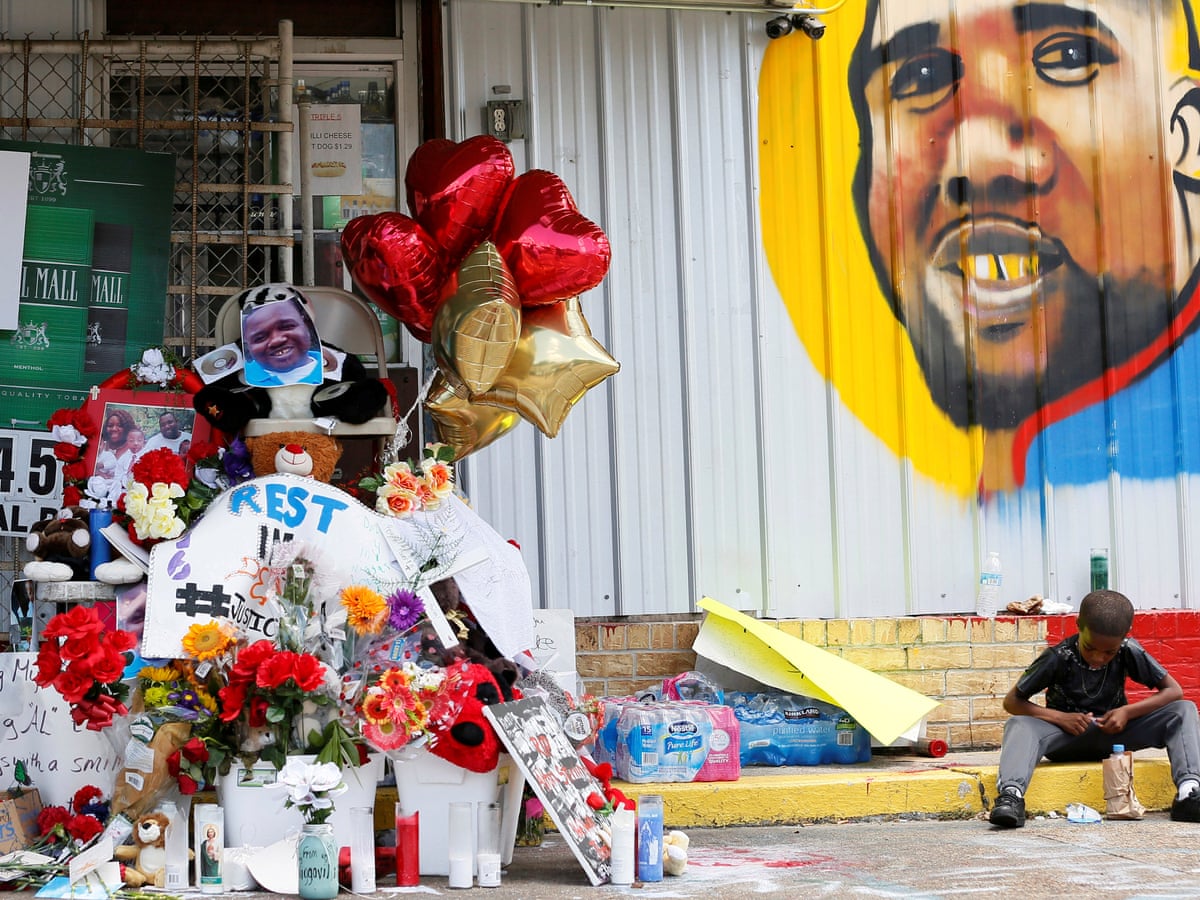 Officials ultimately decided not to file criminal charges against Lake and Salamoni because Sterling's toxicology and urine test results revealed that he had cocaine, methamphetamine, fentanyl, and other drugs in his system at the time. Through stories like ones above, it remains clear that Black Americans are the continuous target of unfair scrutiny. Black Americans are demonized, policed, and controlled through unspoken law not dissimilar to the Black Code that once dominated every facet of society in Louisiana.
Sources
Acts of Jan. 17, 1859 of Fourth Legislature of Louisiana (effective Mar. 11, 1859), 2nd Sess., Act No, 16 | 1 (1859)
Aiello, Thomas. "Guest Column: Discriminatory Jury Practices in Louisiana Not Limited to State Court." The Advocate, March 25, 2021.
Kunzelman, Michael. "2 Officers in Black Man's Fatal Shooting Won't Be Charged." AP NEWS. Associated Press, March 27, 2018.

Okrent, Daniel. "Last Call: The Rise and Fall of Prohibition." New York Scribner, 2011.

Quigley, Bill. "Racial Discrimination and the Legal System: The Recent Lessons of Louisiana." United Nations, United Kingdom, n.d.
Quigley, Bill and Maha Saki. "The Significance of Race: Legislative Racial Discrimination in Louisiana, 1803-1865." 24 S.U.L. Rev. 145, 1997.
"Report: Blacks More Likely to Be Arrested for Pot Possession." AP NEWS, Associated Press, September 18, 2018.
"State of Louisiana v. Daniel L Pierce, October 20, 1820." 4th Judicial District Court, Iberville Clerk of Court.
"State of Louisiana v. Jean Maillian, April 16. 1842." 4th Judicial District Court, Iberville Cleark of Court.
Williams, Jessica and Zoe Trask. "Panel: Here's What Is Often Misunderstood about Racism in Louisiana, the U.S." NOLA.com, October 25, 2020.